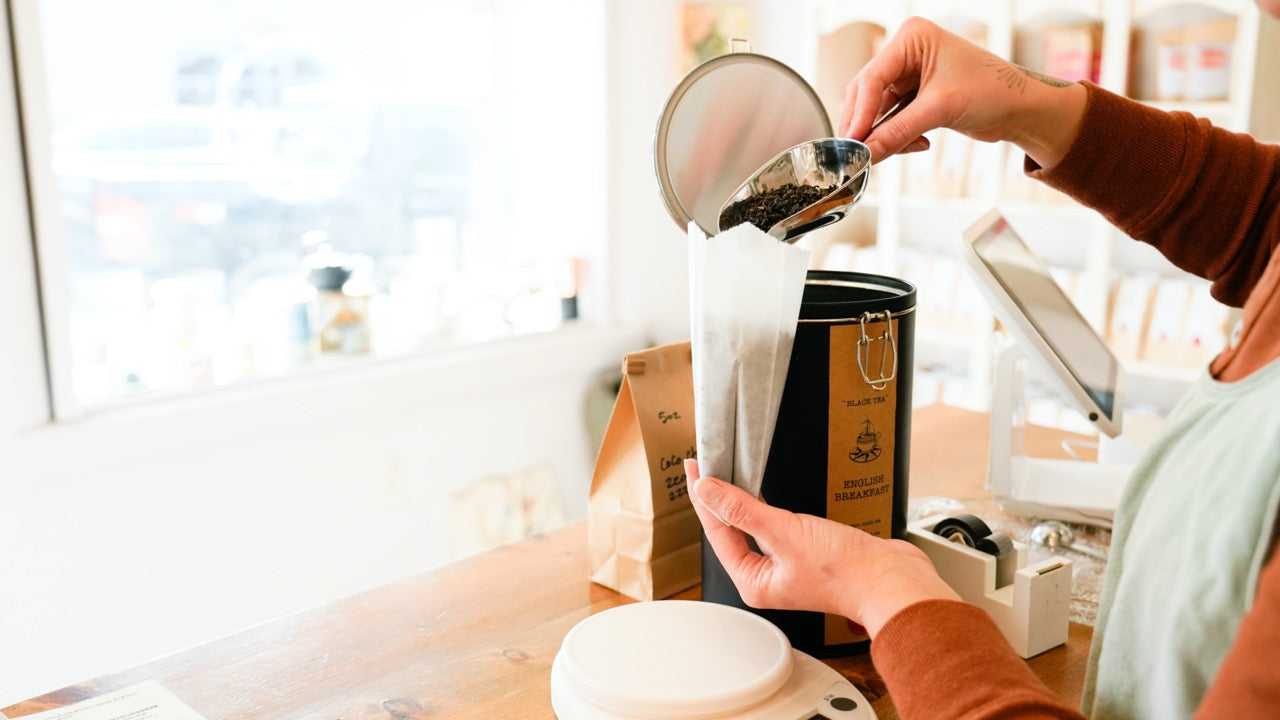 At tea.o.graphy we make tea
small batch + handcrafted
We are a family and community that has been created and bonded by a passion for the craft and love in the act of creating something beautiful and nourishing.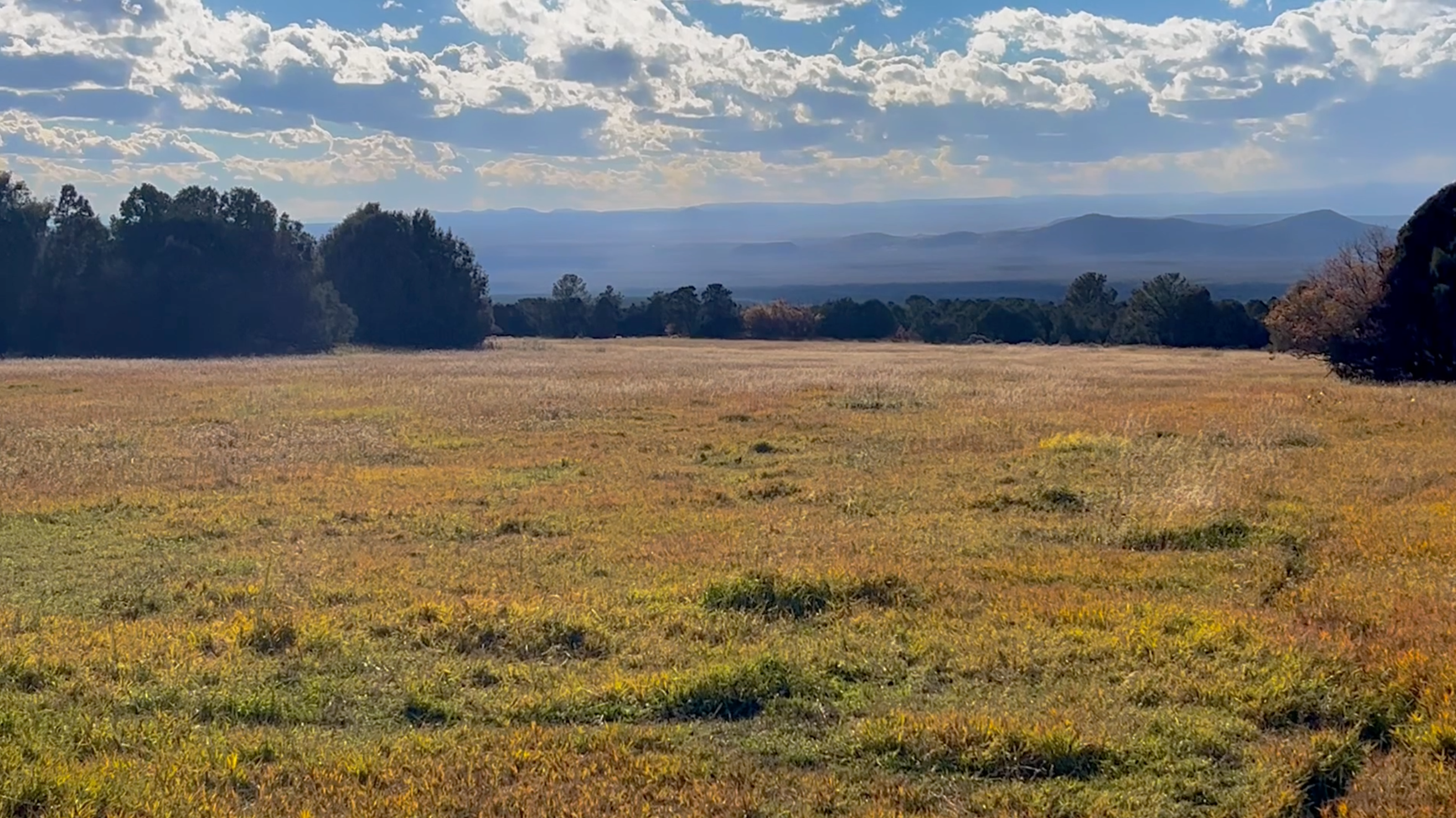 our teas are vibrant + unique
All that we create comes from a deep love for our craft and with much intention. Many of our teas tell a story. They are redolent of the landscape that surrounds us, from the sweeping mesa vistas to the alpine forests of Taos, NM. Our home is where land meets endless sky.
Most importantly, you'll find us in homes, served at dinner tables, a part of someone's daily ritual, a relaxing cup before bed, a comforting cup after a cathartic moment.
These are truly the "placements" that matter most to us and give meaning and purpose to our craft. It is with great joy and honor that we share and connect with you over tea.
sourcing + packaging
our ethos
We take Environmental Responsibility very seriously; from the sourcing and purity of our ingredients and blends to the packaging our teas are nestled in.
process
We have made an active decision to keep all of our manufacturing processes a labor of love by well intentioned and caring hands. We do not use any large scale equipment or machinery to blend or package your teas.
blend
Each tea is blended, and packaged from start to finish by hand, thereby reducing our footprint and keeping people in our community employed.
package
In addition, our packaging is almost all fully compostable - and by compostable, we mean will compost directly in your backyard! Even our tea bags are made of unbleached hemp - with NO sneaky micro-plastics.
delight
We believe that these additional steps of care and thought find their way into your cup, making your tea experience ever expansive and authentic.
a whole tea family and crew
our story
Owner Dana Blair came to tea about 15 years ago as a die-hard coffee drinker. When she was forced to give up coffee for health reasons, Dana was inspired to start a quest into the world of tea. 
Feeling uninspired by the tea selection found at the grocery stores in the small Georgia town where she lived, Dana decided that if she couldn't find it, she was going to make it! 
At that time, teaching took Dana to China, where she learned the expression and full flavor of loose leaf tea, and that tea is not only, in fact, Lipton served up iced and super sweet. Down the rabbit hole she went.
Upon returning to the United States, Dana settled in Northern New Mexico and began exploring blending and combining other botanicals/herbs with the tea plant.
As a former coffee drinker, she is always looking for the most flavorful cup, and so tea.o.graphy's blends are truly unique with robust and well balanced flavors.  
Since the very seed of tea.o.graphy was planted our little tea company has grown with every order placed and is now a whole tea family and crew.
Founder + Owner
Dana Blair
Dana founded tea.o.graphy in 2015 and has since grown a wonderful tea copmany and family!
You mean you didn't read it all above?!  :)  Dana found her passion in tea through too many cups of coffee and traveling the world.  Enjoying many creative pursuits, pairing food and drink & feeling inspired by the world around her.
Fun facts about Dana
Favorite tea?  --- I don't make a tea I don't like - also I truly love a sturdy and straightforward Assam.
Your interests? --- Beyond tea?!  Aerials, my motorbike (Doris), outdoor adventures, yummy food…all the things!
Couldn't live without? --- My adorable sidekick and pup, Rosie….and of course Oolong the greatest puppy-cat
Guilty pleasure? --- Eating pizza in the bathtub + binge watching Murder She Wrote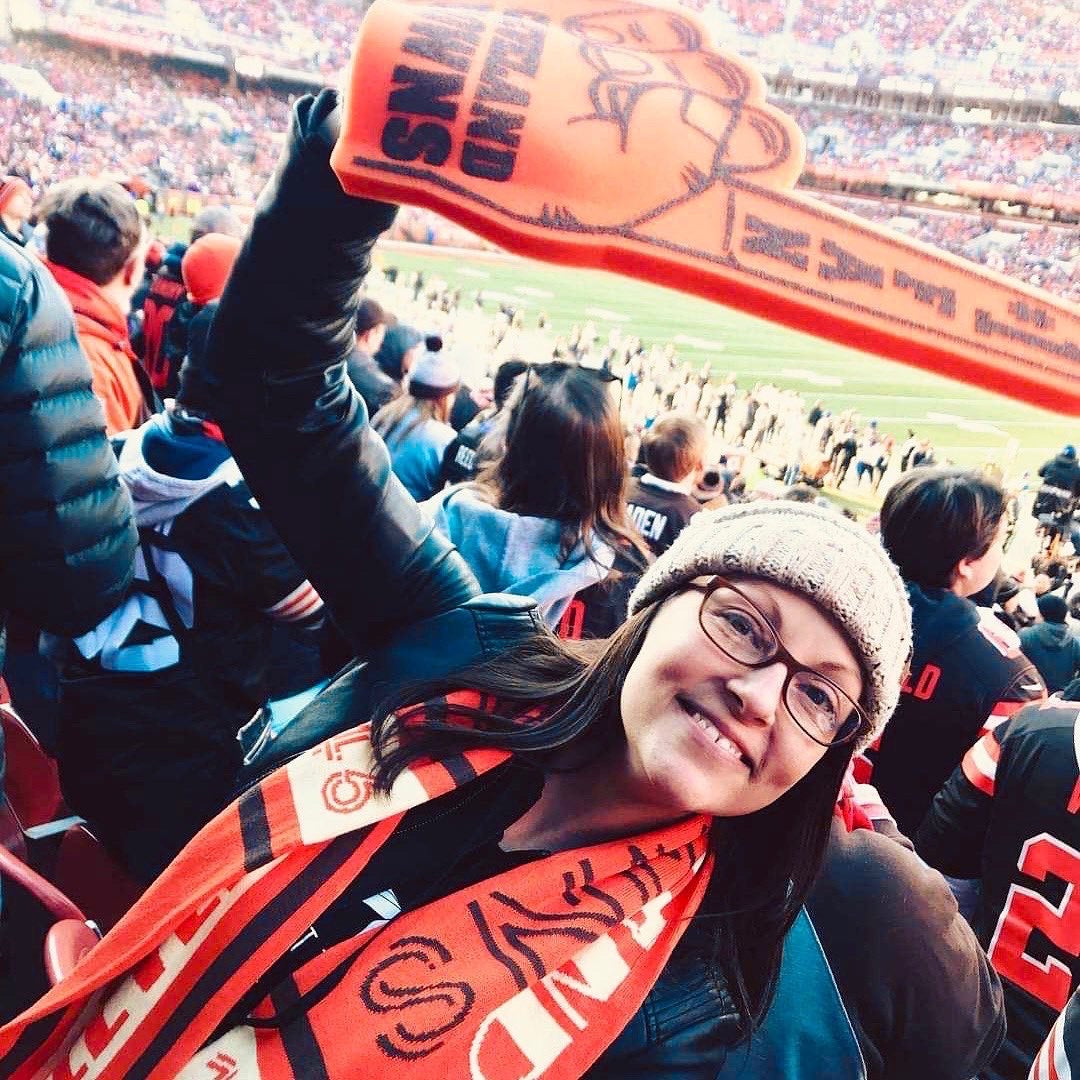 Director of Operations
Jessica Peters
This incredible woman has been with tea.o.graphy almost since the very seed of tea.o.graphy was started.
She rallies the team, inspires us into improved efficiency and yet magically never makes it feel like work.  She also oversees the hand-blending of your favorite blends - this woman "dances in matcha" & fortifies each blend with her positive energy and amazing spirit.
Fun Facts about Jess
Favorite tea? --- Sandia Rose! Awaken is my newest fave! 
Your interests? --- Hiking with the pups, rolling lumpia, & yoga with Adriene. 
Couldn't live without? --- Billy Strings… I mean Preston*, duh!  *(Preston = husband!...newly married! Say what?!)
Guilty pleasure? --- BUBBLES! ...in my waterI Love my soda stream!
Orders & Inventory Manager
Wendy Flesch
Wonderful, Wendy!  We have known Wendy for many years and have often asked ourselves - "How do we find a Wendy?!" And we are honored to work & create with "THE Wendy!"
An all around powerhouse of expertise - you may meet Wendy working with our wholesale accounts, online and custom orders, or find her printing label stacks a mile high.
Fun facts about Wendy
Favorite tea? --- Some of my favorites are the Moon Unit Aloha Moon and Laurel Canyon Chai, and I change my go-to daily. 
Your interests? --- I love wildlife, nature, hiking, gardening and critters. I am a tree hugging dirt worshipper. 
Couldn't live without? --- Chocolate

Guilty pleasure? --- Sangria!
with extra help from
these great people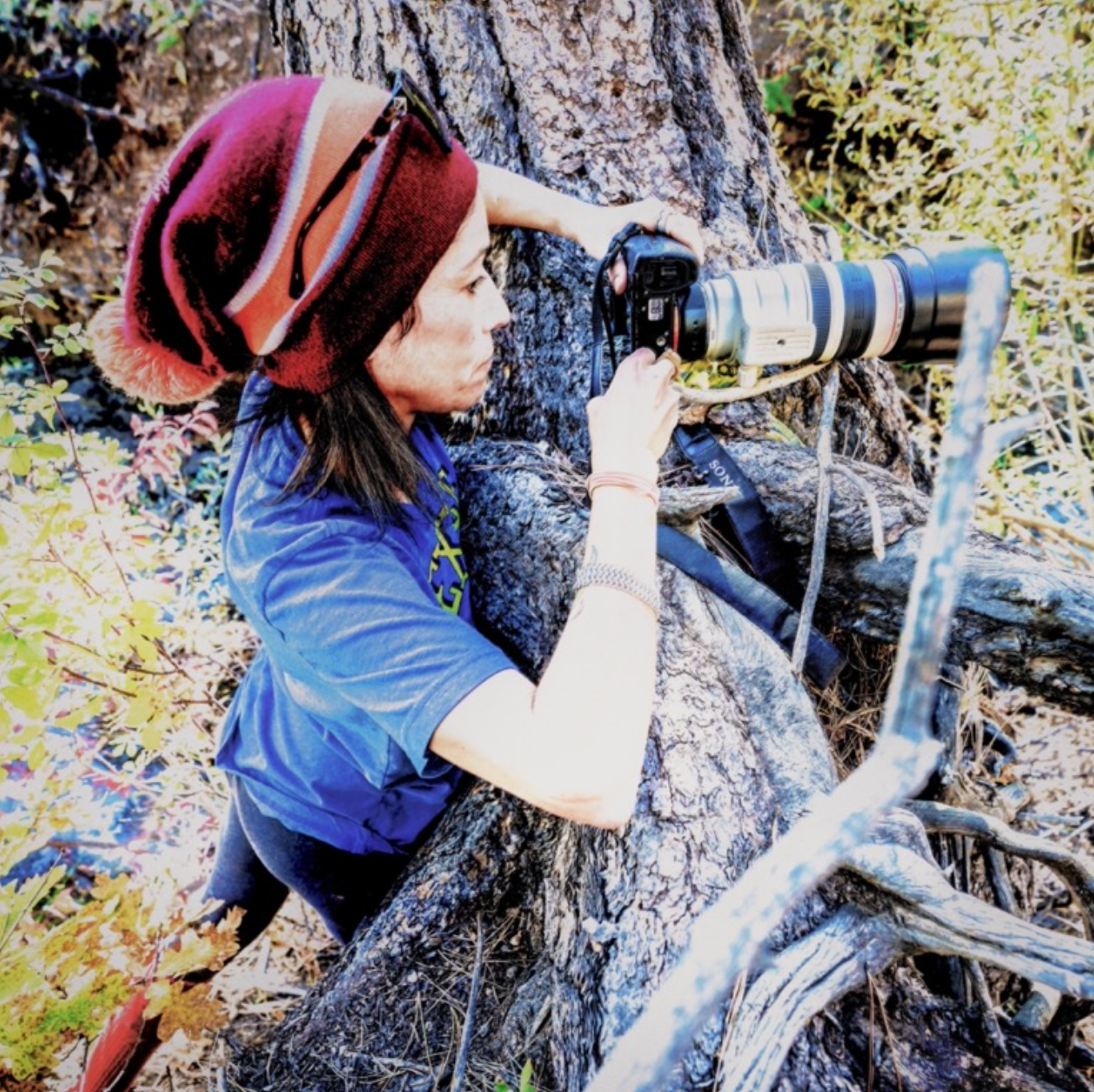 Jackie Sayet
Such beautiful images! Our Instagram and social media is thanks to Jackie.
Favorite tea?
Woodland Walk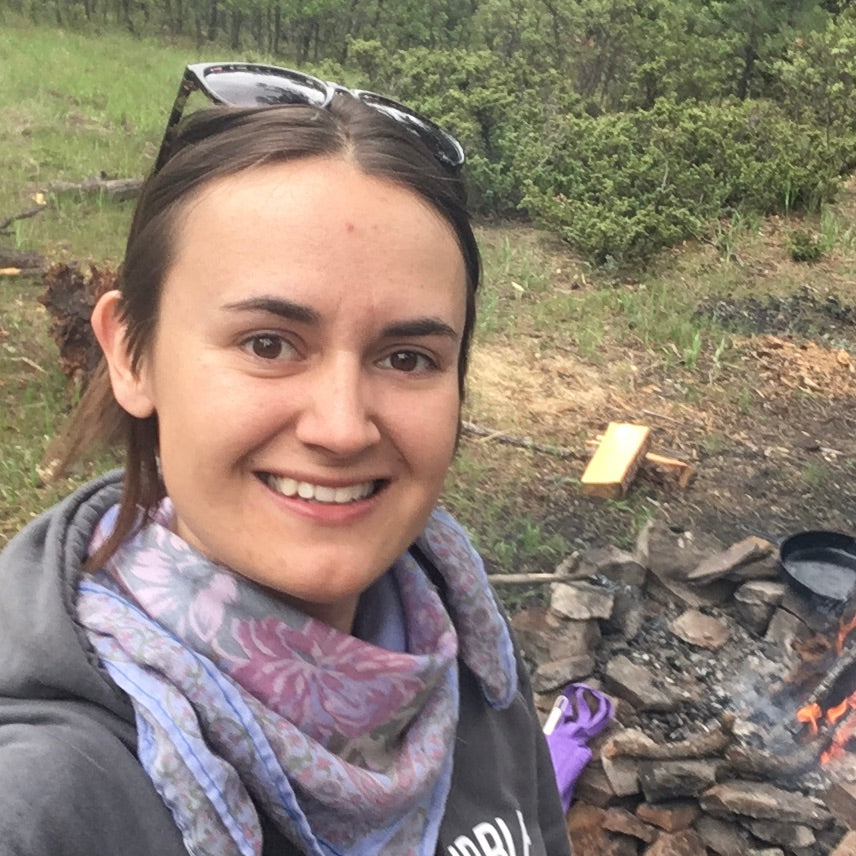 Isa Stewart
Her web design and development work has brought this site to life!
Favorite tea?
Peppermint Rose Chai