...there is poetry... and time... and space. There are expansive moments and deep introspection. There is sharing and connection. There is comfort. Tea is an essential medicine for our body and spirit... especially in these most delicate times.

We, tea.o.graphy, are a small batch, hand-crafted tea company. I say "we" because it is an "us" – a family that has been created and bonded by a passion and love for the craft and act of creating something beautiful and nourishing.
our teas are vibrant...unique.
All that we create comes from a deep love for our craft and with much intention. Many of our teas tell a story... are redolent of the landscape that surrounds us - from the sweeping mesa vistas to the alpine forests of Taos, NM. Our home is where land meets endless sky.
Most importantly, you'll find us in homes, served at dinner tables, a part of someone's daily ritual, a relaxing cup before bed, a comforting cup after a cathartic moment.
These are truly the "placements" that matter most to us and give meaning and purpose to our craft. It is with great joy and honor that we share and connect with you over tea.
"Each tea is blended, and packaged from start to finish by hand, thereby reducing our footprint and keeping real people in our community employed."
We take Environmental Responsibility very seriously. From the sourcing and purity of our ingredients and blends to the packaging our teas are nestled in.
We have made an active decision to keep all of our manufacturing processes a labor of love by well intentional and caring hands. We do not use any large scale equipment or machinery to blend or package your teas.
Each tea is blended, and packaged from start to finish by hand, thereby reducing our footprint and keeping real people in our community employed.
In addition, our packaging is almost all fully compostable - and by compostable, we mean will compost directly in your backyard! Even our tea bags are made of unbleached hemp - with NO sneaky micro-plastics.
We believe that these additional steps of care and thought find their way into your cup, making your tea experience ever expansive and authentic.
Owner Dana Blair came to tea about 15 years ago as a die-hard coffee drinker.When she was forced to give up coffee for health reasons, Dana was inspired to start a quest into the world of tea.
Feeling uninspired by the tea selection found at the grocery stores in the small Georgia town where she lived, Dana decided that if she couldn't it, she was going to make it!
At that time, teaching took Dana to China, where she learned what the expression and full flavor of loose leaf tea...and that teas is not, in fact, Lipton served up iced and super sweet. Down the rabbit hole she went...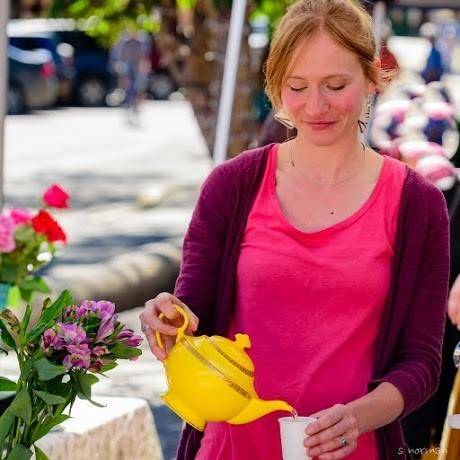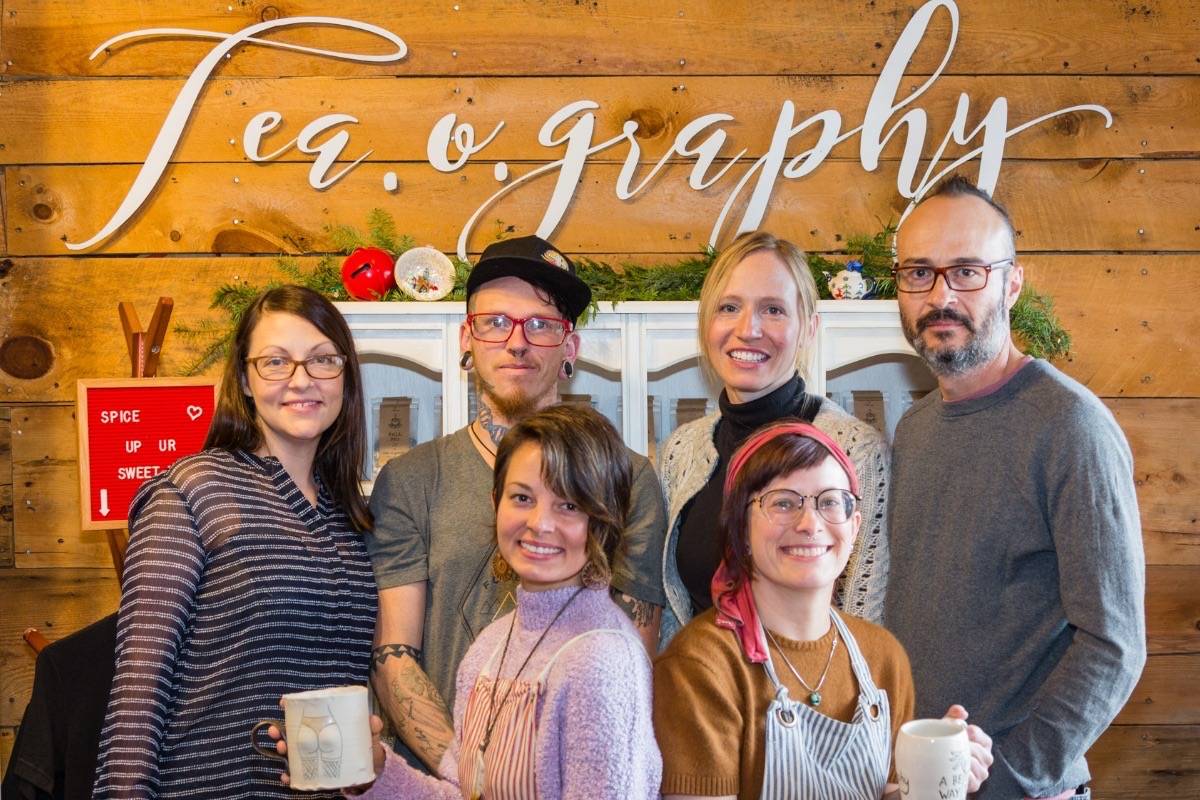 Upon returning to the United States, Dana settled in Northern New Mexico and began exploring blending and combining other botanicals and herbs with the tea plant.
As a former coffee drinker, she is always looking for the most flavorful cup, and so tea.o.graphy's blends are truly unique with robust and well balanced flavors.
Since the very seed of tea.o.graphy was planted, the company has grown to include a whole tea family and crew, including her loving partner, Steve Chavez, and his tea steeped children.