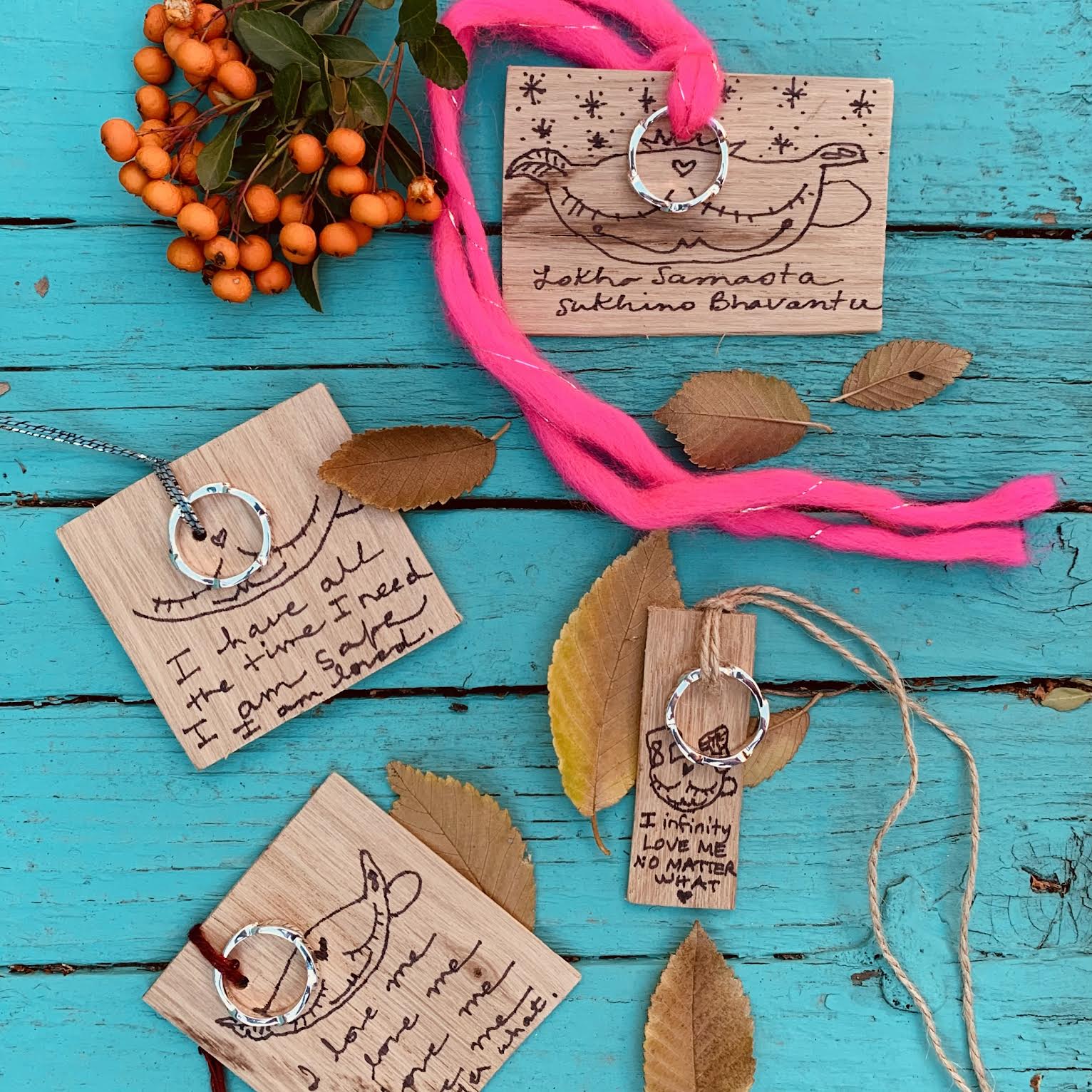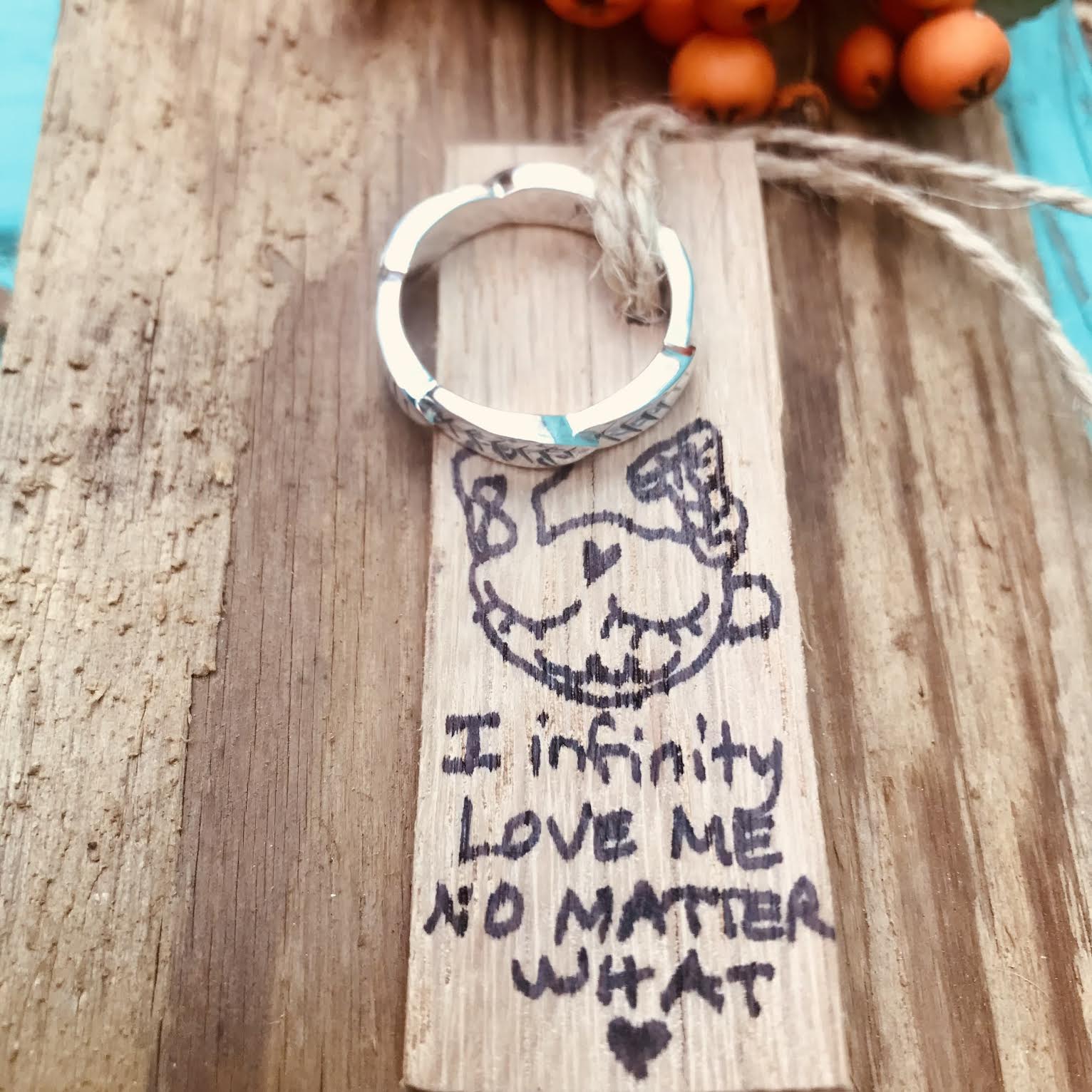 Moon Unit Tea Leaf Meditation Ring
Pickup available at tea.o.graphy
Usually ready in 2-4 days
Moon Unit Tea Leaf Meditation Ring
9
tea.o.graphy
Pickup available, usually ready in 2-4 days
125 Kit Carson Road
Taos NM 87571
United States
A MESSAGE FROM MOON....
23 gorgeous silver Moon Unit Tea Leaf Meditation Rings. 17 of them are a size 9. Six of them are a size 8.5. One of them belongs to YOU.
 This high vibration eternity ring is more than beautiful jewelry honoring one of my favorite plants. It is a grounding, contemplation tool for remembering the unending joy wattage you already are. It is a love beacon of effervescent upliftment and sparkling aliveness. Wear it on a favorite finger or as a necklace and when you need to reconnect to You, place the ring on the tip of a finger and turn the leaves while repeating loving words and ideas and truths you long to hear to yourself, internally or aloud.
This practice is called Japa in Sanskrit.
Tea is already such a meditative experience. Calm waiting for water to boil over warming fire, quiet selecting of tea leaves, gentle adding of nature to a favorite tea pot, happy pouring into a favorite vessel, slowing down to the pace of the steam hovering above the cup in your hands, then filling your mouth and mind and body with the mountain you have summoned.
If you drink tea, chances are you have a passion for the lifestyle of self-love in every cup. This Moon Unit Tea Leaf Mediation Ring is a natural extension of a life eternally dedicated to Tea and the miracle of Camilla Sinensis.
 They each come with a one-of-a-(be)-kind-to-you handmade (by me) starter mantra for your altar (sharpie on reclaimed oak) featuring my little Tea gremlin with three ears - one bug bitten tea leaf ear, one ear attuned to infinity and one ear that's a tea cup handle. Yes three ears - you, me, and All That Is.
 Lokha Samasta Sukhino Bhavantu. May you be free from suffering and the causes of suffering, connected to joy and the causes of joy. Om om om like omigod om.
xxMoon
PRODUCT DETAILS:
sizes: 9 or 8.5
material: silver
design: ring of tea leaves - handmade in Taos, NM 
packaging: each ring is attached to a unique mantra tag created & signed by Moon herself, packaged in an organic muslin & reusable teabag (great for making the perfect cup of Moon Unit Tea!)
PLEASE NOTE EACH TAG IS A UNIQUE PIECE OF ART & EACH ONE DIFFERS FROM THE NEXT.  THE TAG DESIGN & MESSAGE COME TO YOU IN THE FORM OF A SERENDIPITOUS & UNEXPECTED MANTRA.  <3